Fluconazole Oral Suspension 50mg/5ml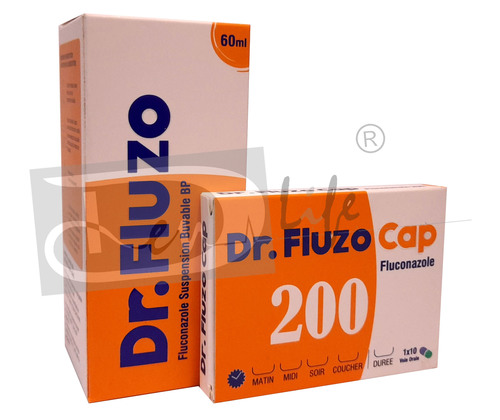 Fluconazole Oral Suspension 50mg/5ml
Product Description
Composition:
Each 5 mL of reconstituted suspensioncontains
Fluconazole BP 50 mg
Excipients q.s.
Color: Sunset Yellow FCF
Indications:
Fluconazole is indicated in the treatment ofmycoses caused by Candida, Cryptococcus, and other susceptible yeasts:
Mucosal Candidiasis including oropharyngealcandidiasis, oesophageal, non-invasive bronchopulmonary infections, candiduria,mucocutaneous candidiasis and chronic atrophic oral candidiasis (denture soremouth). Systemic candidiasis. Acute cryptococcal meningitis in adults. GenitalCandidiasis. Prevention of fungal infections
Dermatomycosis such as Tinea pedis, Tinea corporis,Tinea cruris, Tinea versicolor.
Contact Us
Off. No.912, J-wing, 9th Flr, Cts.no.1/7, Kailash Business Park, Vikhroli Park Site,, Mumbai, Maharashtra, 400079, India
Phone :+918037304165