Recticin-100 Capsules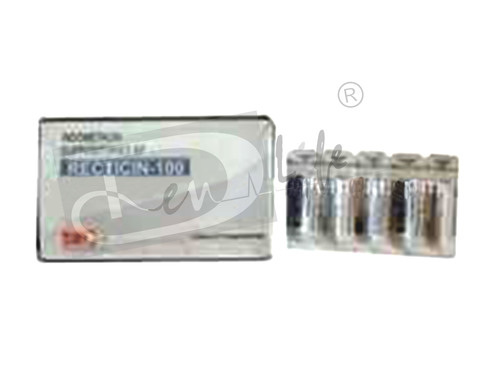 Recticin-100 Capsules
Product Description
Our company is one of the most trusted manufacturers and exporters of Recticin-100 Capsules. The offered medication is used for the treatment, prevention, control, & improvement of conditions such as osteoarthritis, spine arthritis, rheumatoid arthritis, inflammation & pain orthopedic surgery, painful periods and other conditions. These capsules contain Indomethacin as an active ingredient. Recticin-100 Capsules treat and control the conditions by reducing chemicals that cause inflammation. Some temporary and minor side effects like fainting, heartburn, blurred vision or indigestion may occur.

Precautions:

Avoid in case of pregnancy or breastfeeding
Avoid if allergic to the content
Keep away from the reach of children
For moderate to severe rheumatoid arthritis including acute flares of chronic disease, ankylosing spondylitis, osteoarthritis, acute painful shoulder (bursitis and/or tendinitis) and acute gonuty arthiritis.