Senna Tablets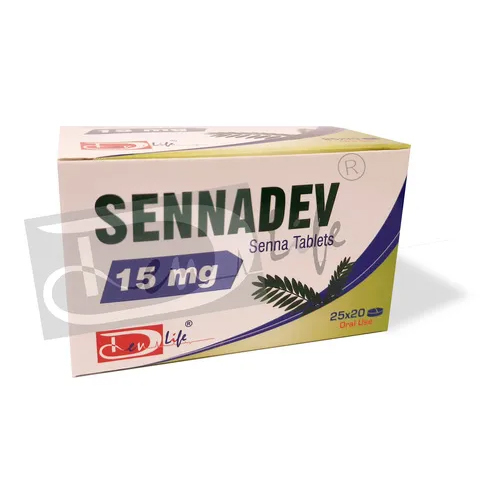 Senna Tablets
Price And Quantity
Product Specifications
Each uncoated tablet contains: Senna extract eq. to .............. 15 mg of Sennosides A and B as Calcium salts

Tablets
15 mg

20x25 Tablets Boxes
Store in cool and dry place, below 25C. Protect from light.
Product Description
For short term relief of occasional constipation. This medicine does not help with weight loss.
DOSAGE AND ADMINISTRATION:
Fororal use only.
Themaximum daily dose of hydroxyanthracene glycosides is 15 mg. This is equivalentto 1 tablet.
Thecorrect individual dose is the smallest required to produce a comfortablesoft-formed motion.
Adults,the elderly and children 12 years and over: 1 tablet
Childrenunder 12 years: Not recommended
Thetablets should be taken at bedtime and the dose should be decreased as thebowel habit becomes regular.
Normallyit is sufficient to take this product for up to two to three times a week.
Durationof use
Usefor more than 1 week requires medical supervision.
Ifthere is no bowel movement after three days a doctor should be consulted.
Ifsymptoms persist during the use of the medicinal product, a doctor or aqualified healthcare practitioner should be consulted.
a)
b) This medicine does not help with weight loss.